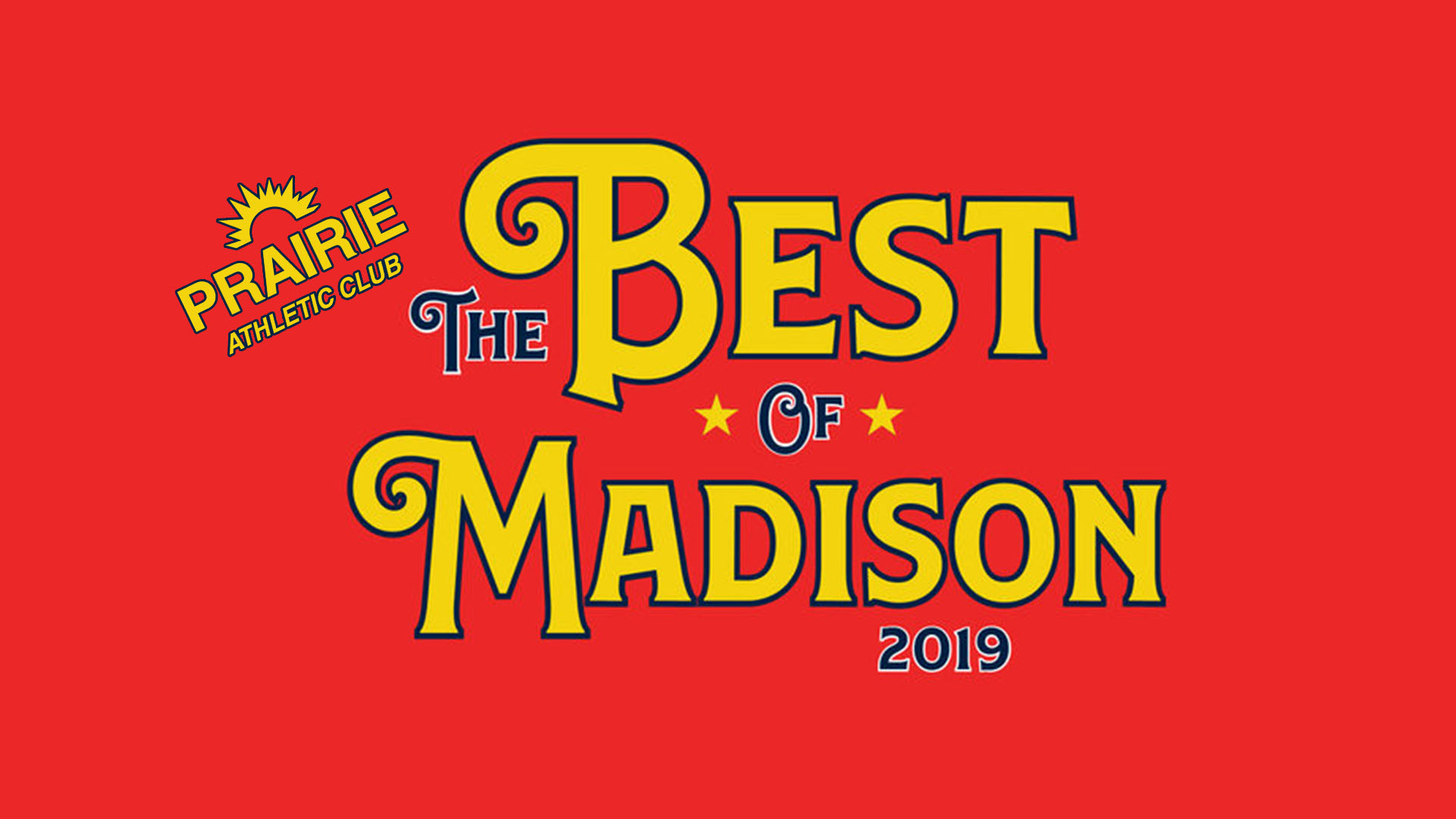 We received news that Prairie Athletic Club was once again included in the Best of Madison Awards. While we had expected a few congratulatory remarks over the years, the actual response we receive is always inspiring. Indeed, we've received so many warm wishes, congratulatory reviews and feedback that we can't help but feel both grateful and humbled to see so many of our members get excited about this award going along with our other awards in Best of Sun Prairie, Brava Magazine, Hulu Frog and more.
Of course, the reality is that this accomplishment couldn't have happened without you, the members of PAC. When we sit down to write about the ideas or insights we want to share here, there's always that consideration in our mind of how this can benefit you, our members. With so many wonderful fitness facilities and coaches out there sharing great spaces and ideas, we want to make sure that our members are happy with their decision to choose Prairie Athletic Club as their destination to get fit while having access to the largest fitness facility in the state to enjoy with their family.
In this light, these awards are as much your accomplishment as they are ours as we credit you, the members of PAC, for pushing us to deliver more programs that inspire and motivate. In many ways, running a facility this large is much like the teamwork issues you experience in the sports you may play here…our PAC Team and their belief in your success is what propels us to the winners circle.
As such, we want to use this opportunity to thank each and every one of you for helping us as much as we hope we are helping you. Thanks to the support and well-wishes you've sent us over the years, we can honestly say that we feel our PAC community spirit every time we walk through the doors and that is our true award.
#PAClife